Take your origami skills to a whole new level.
Using a technique called "wet folding" this origami artist shows you how to take simple squares of paper and turn them into works of art.
Most origami is geometrical, but Vietnamese artist Hoà ng Tiến Quyết produces curved paper forms using a difficult technique known as wet-folding. This adds an element of sculpture to the work, making Hoà ng's origami animals truly remarkable. Too little water and the paper dries before the folding is done; too much water, and the paper will rip.
These cats are so cute and adorable.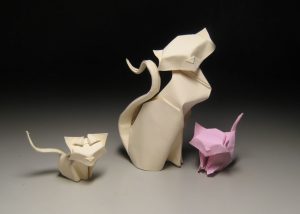 This horse is fantastic.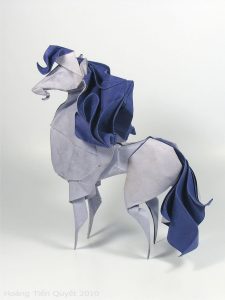 And to think these are all made from simple squares of paper.
Go here to see more examples of this artists skill. Click here!
Happy Scrapping!
Team Scrapbooking Daily