Make your own marbled paper with nail polish.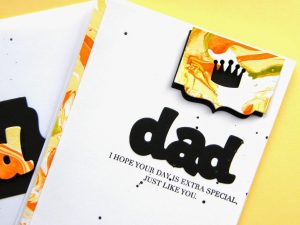 This is an unusual technique. Using small amounts of nail polish, water and watercolor paper use can create amazing swirled effects in a short period of time.
Use these as accent pieces, cut into shapes, as background pieces, cut into letters, lots of possibilities with this.
Here's some advice from the author.
Before you begin, make sure you are in a well ventilated area because the smell from the nail polish can be quite strong. If you've just gotten a manicure you might want to wear gloves. Chances are you'll get some polish on your hands.  But, everything cleans up easily afterwards with nail polish remover. I like to shake all of my colors and remove the caps before I begin.  You have some time, but do have to work quickly since the nail polish begins to dry.
A great technique that makes really unique paper for you to use. And this is the result.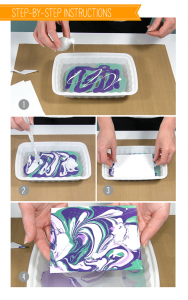 Happy Scrapping!
Team Scrapbooking Daily
Resource:Stamp away with me
Photo source: Stamp away with me