Ghostly layouts for your Halloween Scrapbooks.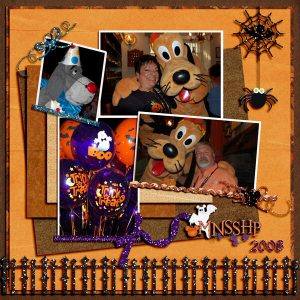 Every year Disneyland and Disney World host Mickey's Halloween Party on select days at the parks. You can pick up a special ticket, get treated to characters decked out in Halloween garb, snag yummy treats and basically have a grand old time "trick-or-treating" Disney style.
These scrapbook page layouts make the most of the Halloween fun and hi-jinks.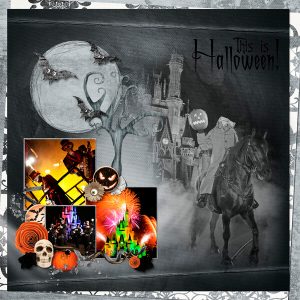 There are 11 page layouts to take a peek at.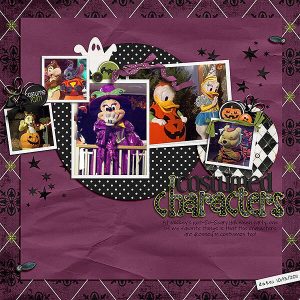 This one has the pictures "parade" down the page just like the real one did.
We've only featured three here. So be sure to wander over to MouseScrappers and look at the rest.
Go look at the rest of the page layouts here. Click here.
Happy Ghostly Scrapping!
Team Scrapbooking Daily
Photo Source: Mouse Scrappers
Resource: Mouse Scrappers