You'll love this spooky Halloween Mini Scrapbook.
Full of step-by-step photos and a complete list of all the materials used for this project.
We love the skull cover. Made with a sizzix die.
Here's a close up picture of the skull with a background piece attached. The inking on this piece is cool.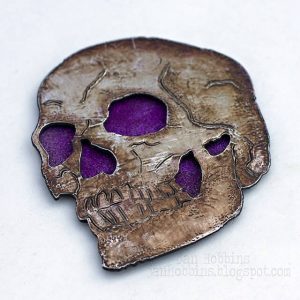 And take a peek at on of the inside pages of this album. Very Haunted House!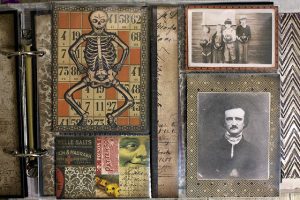 You could use this album to showcase your Halloween Parties, the neighborhood house decorations or costumes that everyone wears
Just love this.
Happy Halloween!
Team Scrapbooking Daily
To check out all the photos and the step by step directions for this project, go here! Click here!
Photo source: Jan Hobbins
Resource: Jan Hobbins