Get ready for gift giving season.
That time of year is coming pretty fast. Making gifts is top of my priority list. Sometimes it's hard to decide what to make. And then there are those who I want to give something, but can't spend a lot of time or money.
This fits the bill for all those things. Cute, personal, made by you gifts that everyone will actually use!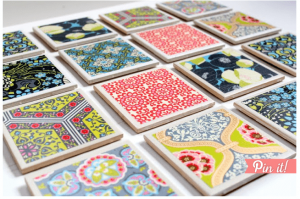 Aren't these pretty?
Take your coolest looking scrapbook papers and turn them into gorgeous coasters. Easy step-by-step directions guide you as you make these for everyone on your gift list.
Everyday supplies required ( you may have a number of these already).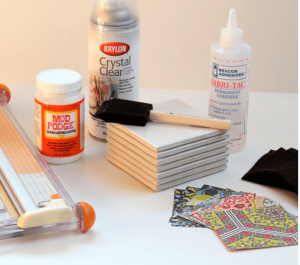 Make these today. Check off one more thing on your never ending to-do list for the end of the year.
Happy Scrapping!
Team Scrapbooking Daily
Photo source: The Cottage Mama
Resource: The Cottage Mama
Get all the directions and a complete list of materials needed: Click here!