DIY background of clouds for your pages.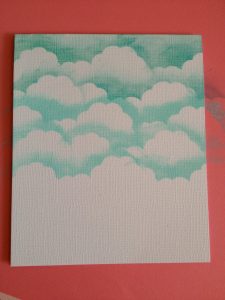 Use this ingenious idea to make fun clouds for your pages.
You could add a cloud here or over there, peeking out from the corner of a photo or an embellsihment.
In the words of the author:
Today's How To has to be one of the most ingenious ideas I have ever seen when it comes to ink! I adore my Fluid Chalks and I think you will ll love them even more now after putting to use the tutorial on how to create clouds with chalk ink.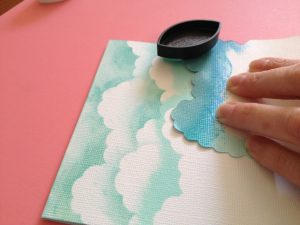 Take out your small ink pads and have some fun.
Now that you've seen the pictures, here's a video from Kreateskards.blogspot.com  that will show you have to make them very easily.  She also shows other techniques as well.  The clouds portion is at the end.
Unfortunately, she is not blogging anymore, but we greatly appreciate her keeping the video up for us to enjoy!
Happy Inking!
Team Scrapbooking Daily
Resource: kreatekards.blogspot.com