If you've ever wanted to play around with YUPO paper and alcohol inks, this is the video lesson for you.
Alcohol Lifting Ink and YUPO Paper
Tim Holtz goes through different techniques on how to use the alcohol lifting ink with YUPO paper and alcohol inks. He shows you how to apply the ink to the paper in different ways to get different results. Really cool background blending.
Then he takes stamps and "lifts" off the ink and stamps it onto cardstock or watercolor paper which also leaves a "ghost" image on the original piece of YUPO.
This is so cool!  Watch this tutorial and then start playing!
I love the alcohol ink palette. It's perfect for taking to a scrap or card making night since you have all your colors right there with you and nothing messy to spill ( don't ask… cleaned up mess… wasn't pretty).
My daughter took a YUPO paper and alcohol ink class at the last scrapbooking convention we went to and had so much fun creating backgrounds that we had to go shopping! Not that I've ever needed an excuse, but…..
This reminds me so much of finger painting when I was little. Since the ink smears and blends very similiar to finger paint paper which did the same thing.
So, go grab some YUPO paper of your own and have fun "finger painting" with alcohol inks.
Kathy
P.S. Here's a couple of photos of the fun backgrounds you can make.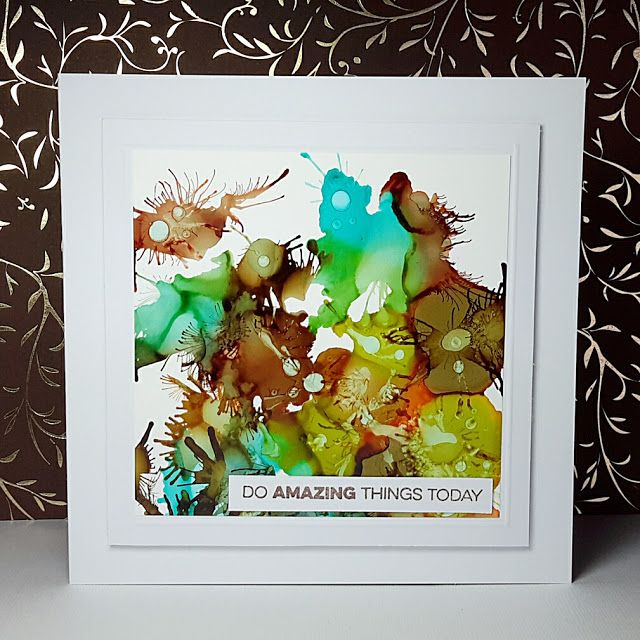 From Pinterest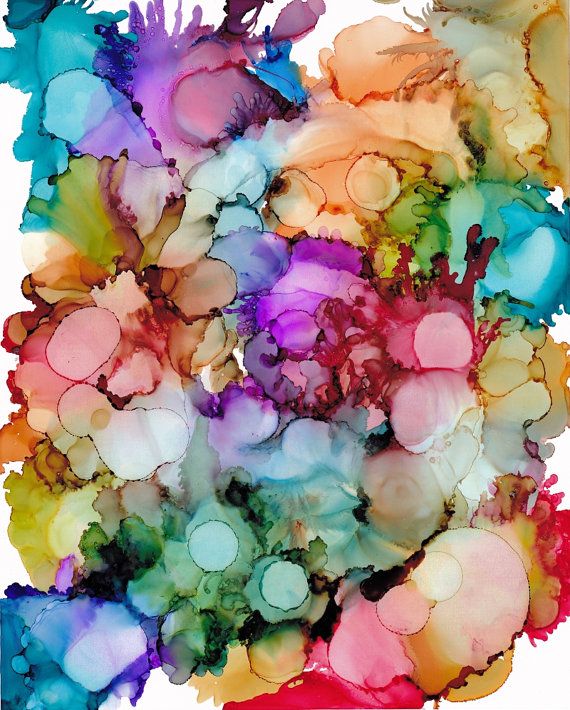 Found this on Pinterest too.
So many cool examples on Pinterest. You can spend hours hunting around and gawking at all the awesome examples.