I love being able to make something really special for someone and I have to tell you that these tri-fold cards from Art Impressions are really something. You get all the stamps you need to make this awesome card below.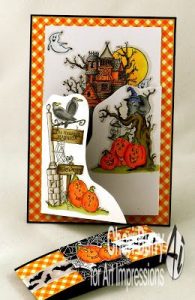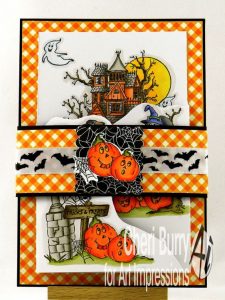 Use can use alcohol markers or watercolors with this card. The video shows how to watercolor in the entire card.  I really like the watercolor look and sometimes it's quicker, but the alcohol markers give it a vibrant pop of color you can't get any other way.
Take a peak at this video from Watercolor With Kendra and how she colors in all the areas. Pretty sweet!
But at least you can chose what works for you, which is perfect! They also cut out all the elements and then adhere them to the card stock. I think I would just make three folds on the white and then stamp directly on it making sure to stamp the flaps on the back side. That way you wouldn't have to cut out the tri-fold twice.
The band really finishes it off. I love it!
Have fun making this for someone special!

For another cute set : take a peek at this "window card".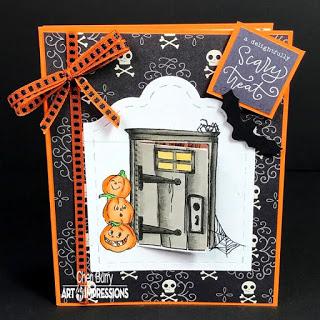 The nice thing about this one. It comes with the stamps and the dies all in one package for you.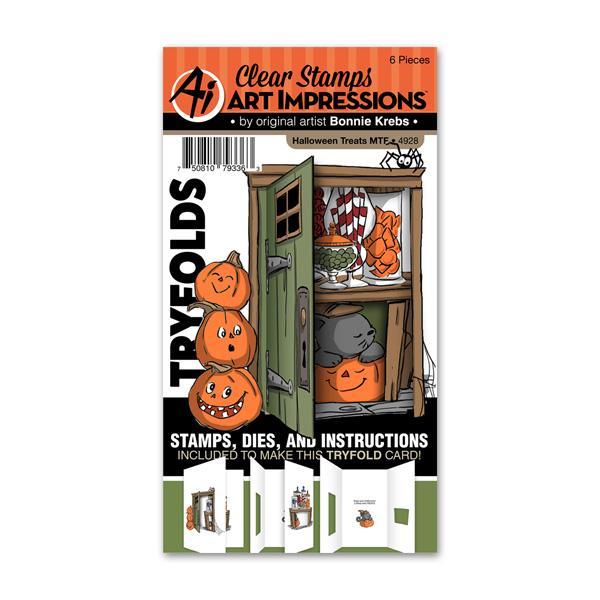 If you click on any of the links above, we receive a commission from the sale. This helps to keep our blog going and gives us the ability to keep researching and finding cool stuff for you.
Thanks so much if you decide to purchase from one of our sponsors. We greatly appreciate it!
Scrapbooking Daily Team