Learn how to make an awesome background on any page.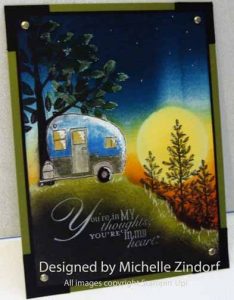 The amazing color blending on this camping card looks incredible. Think it took hours of applying and careful blending techniques? Think again.
All you need is a couple of ink pads and a brayer. In this step by step tutorial, Split Coast Stamper Michelle Zindorf, shows you how to get the most out of your brayer.
An easy technique of applying two colors, one on top of the other.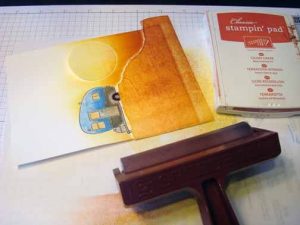 Then masking off one area and applying the brayer again to make the evening sky.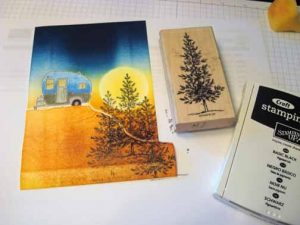 Then stamping images directly on the background, adding color, trims and embellishments as you want.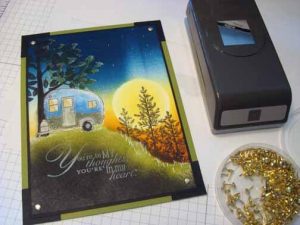 This would be an amazing background for a 12 x 12 page layout. I can see this working for camping photos, fireside cookouts, hunting photos, Scouts, or Halloween (just leave off the camper).
Learning this technique can take plan paper to new heights. Just fantastic.
To see all the step by step photos and instructions for this, go here. Click here.
Loving this!
Happy Scrapping!
Team Scrapbooking Daily
Photo source: Michelle Zindorf
Resource: Michelle Zindorf