See the amazing transformation of a plain closet to Super Craft Closet.
Take any closet in your house and be ready to apply your super powers to transform it into the Super Craft Closet of your dreams.
Take some paint, glue, shelves, a little muscle, some power tools, organizers and a trip to your local big box store and get going.
Here is the closet under construction: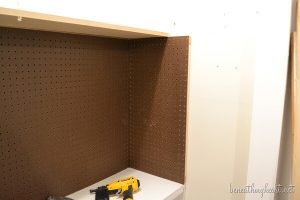 Here is a close up of the finished Super Craft Closet: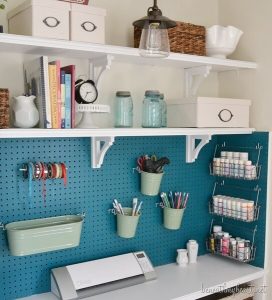 And here is the Super Craft Closet all done and lookin good.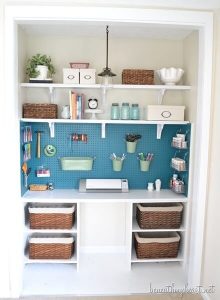 Now let's get your plain closet and fancy it up right now!
Check out all the photos of the amazing Super Craft Closet transformation here. click here!
Happy Organizing!
Team Scrapbooking Daily
Resource: Beneath My Heart
Photo sources: Beneath My Heart
P.s. This blog has lots of other room transformations. Make sure to check them out.