Re-create some of these cute scrapbook pages for your next birthday celebration.
It can be difficult to keep thinking of good ideas for birthday page layouts. They come around every year like clockwork and sometimes the old brain just doesn't engage well.
That's why noodling around can help you come up with new ideas.
Here are 5 birthday layouts to help get your creative juices flowing:
This is from Scrapbook.com. Make a cake with your photos. You could take up more of the page and fill it up with photos.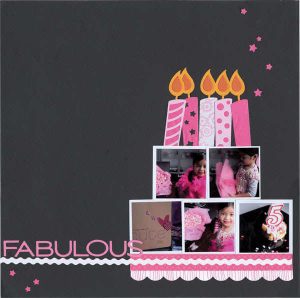 This one from Cordinations.com is full of color and life. I love the balloons.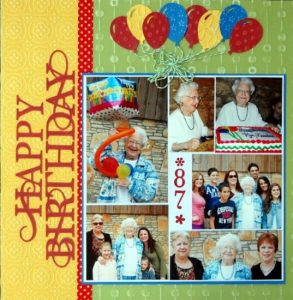 Here's another awesome layout. This one is from Pebbles Inc. using chalkboard rub-ons. I love chalkboard anything.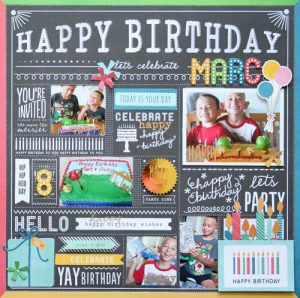 Our fourth layout is from Oopsie Daisy blog. I like this idea. You do an "interview" of your birthday cutie and ask them things that they remember for the year. This would be great to do with older people and have them reminisce about the "old days".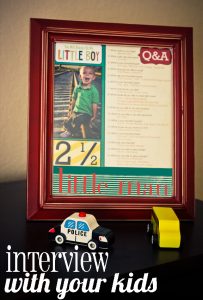 Our last one is from Studio Calico. Â A great way to use up all those scrap pieces you have sitting around.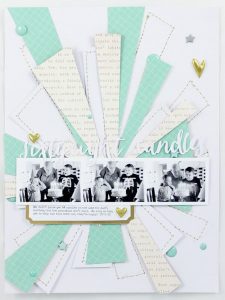 Show us your birthday pages and give us some inspiration.
Happy Scrapping!
Team Scrapbooking Daily
Photo sources:Scrapbook.com, Coordinations.com, Pebbles Inc, Oopsie Daisy blog, Studio Calico