Take this summers vacation photos from Disneyland and make this adorable mini album.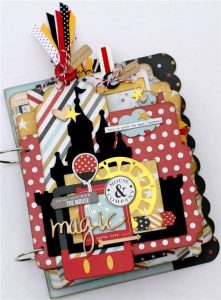 Made in the colors that Mickey and Minnie are fashionably dressed it, you could feature all the Character pics you took while there.
Love all the embellishments and extra add-ons for this mini book.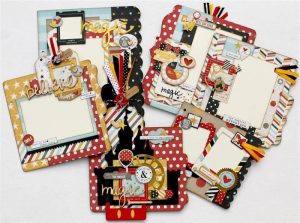 Aren't these just too cute. Love it!
For more photos and to see the rest of the mini albums featured on this page, go here.
Happy Scrapping at the Happiest Place on Earth!
Team Scrapbooking Daily
Photo and resources: Luv2 create scraps