Make these cute little clothes hangers for your next project.
Okay, when you head over to this page be prepared. It's in Spanish but Google will translate for you if you want.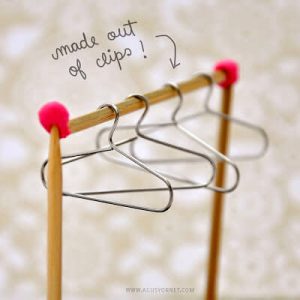 Photo courtesy of Agus Yornet
You really don't need to, there is an English explanation typed on the page . But the photos really explain the whole procedure.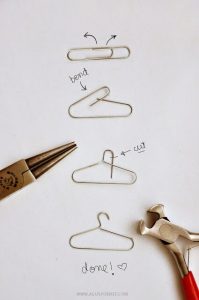 You could take photos of dresses or special outfits or even vintage clothes. Cut them out and "hang" them on the hangers and place on your page. Our do this with paper doll outfits and decorate your page. Or hang a picture of your cat with it's paws grabbing the bottom of the hanger…. well this will get you started on your own ideas.
Head over here to read the rest of the directions. Click here!
Happy scrapping.
Team Scrapbooking Daily
Photo Source: Agus Yornet
Resource: Agus Yornet