Use a 37 cent journal and some tape for amazing results.
We've all seen the Smash books. Fun journals ready to go that help make scrapping easy and quick. But maybe not the price tag. What's a scrapper to do? DIY your own of course.
Grab a discounted after-school composition journal, pull out your washi tape and make your own. You pick the colors, you decide the look, you get the rush of the sale! Nothing beats picking up a bargain.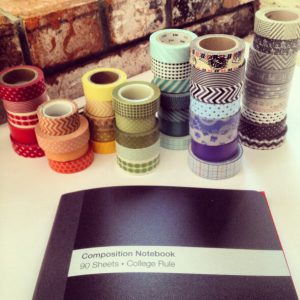 Love that washi tape. So many uses, it's amazing!
Make a few and hand them out as gifts. Add a few pens, some matching color embellishments and wrap the whole thing up. Hit the local dollar store and you can give this for as little as 5 bucks and some of your time.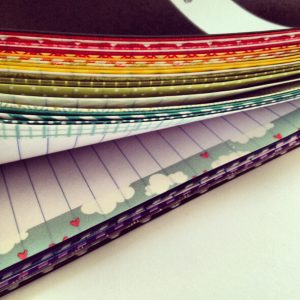 Here's a hint on how to make this DIY Smash Book:
I grouped the pages in threes as I wanted them sturdy and thick enough to withstand ink, tape, embellishments, etc.
Go here to see the rest of the photos and read up on the directions.
Happy DIY'ing! ( is that a word?)
Team Scrapbooking Daily
Photo source: Mom run Craft
Resource:Mom run Craft