Forget about fancy paper folding, or cutting or gluing. Pull this easy scrapbook album together in minutes. Any one can make this.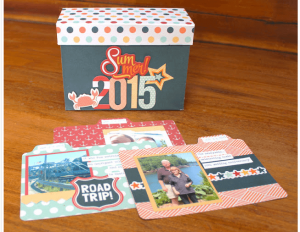 Remember those file recipe holders that your mom and grandma had in their kitchen? Well , now you can turn that into a mini scrapbook album with pull out pages.
This would make an awesome gift to give. Cover the recipe file box in cute papers, decorate with some fun embellishments (get as fancy or not as you want). Cut out 20 "recipe card" shapes. Then stamp images on them, add torn paper, bits of ribbon, a button or two and background for photos.
Pop them all in the recipe box and you're good to go.
Take a look at these "pages".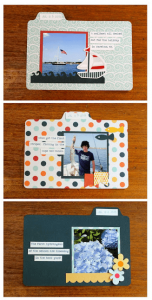 And here are some more.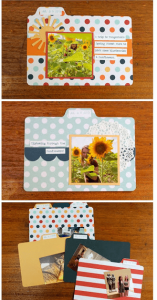 Aren't these just too cute!
To see the rest of the pages and more directions go here. Click here.
Happy Scrapping!
Team Scrapbooking Daily
Photo source: Kathy Skou blogspot
Resource: Kathy skou blogspot