You will love this Fall Pop-Up Box.
Filled with lots of die cuts, it should give you lots of inspiration to rummage through your own stash and come up with your own unique box.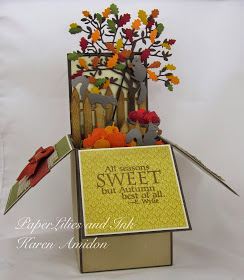 Here's a birds eye view of the inside of the box so you can see all the cute die cuts.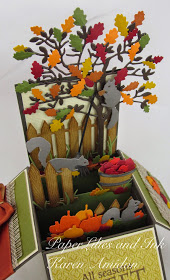 And one more picture just because…..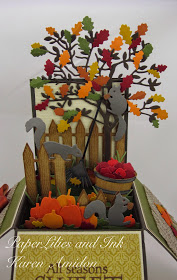 So, dig out those dies, get that machine cranking and make your own fall pop-up box.
Happy Scrapping!
Team Scrapbooking Daily
Go here and get all the information you need to make one of these too! Â Click here!
Photo source: Paper Lillies and Ink
Resource:Paper Lillies and Ink