Great mini-album for Christmas.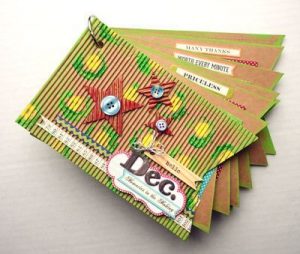 Get a jump start on your holidays by making this mini album now before things get crazy later.
The front cover looks like corrugated cardboard, which I love! So many things to do with scraps of it. Make sure to keep a bunch in your stash.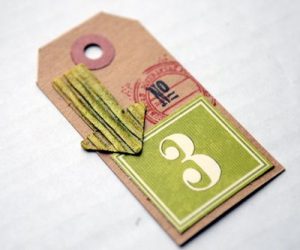 See the arrow? More cardboard at work. You just have to keep all the pieces you get. Tear apart some of those boxes you got from Costco or from shipping boxes.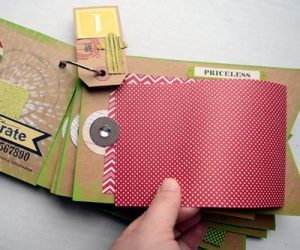 To add space for pictures, they made double folded pieces of cardstock. Love how they used the button to fold the top piece over and secure it. There's another tag with the cardboard arrow.
This is a fun mini-album.
Pop over here to see lots more pictures of the finished pages all ready for photos. Click here!
Happy Scrapping!
Team Scrapbooking Daily
Photo source: Jillibean Soup
Resource: Jillibean Soup