Halloween Printers tray is the perfect decoration for this spooky season.
Just love this Halloween Printer's tray featuring papers from Echo Park.   Just watching this video should get your creative juices start flowing. Halloween is one of those fun holidays that can make your home turn from blah to spooky in one day!  So take advantage of the season and make lot's of  spooky crafts like this one. !
Isn't this just too awesome! Make sure to add any embellishments you want and if you have Halloween paper packs in your stash, pull it out and start creating.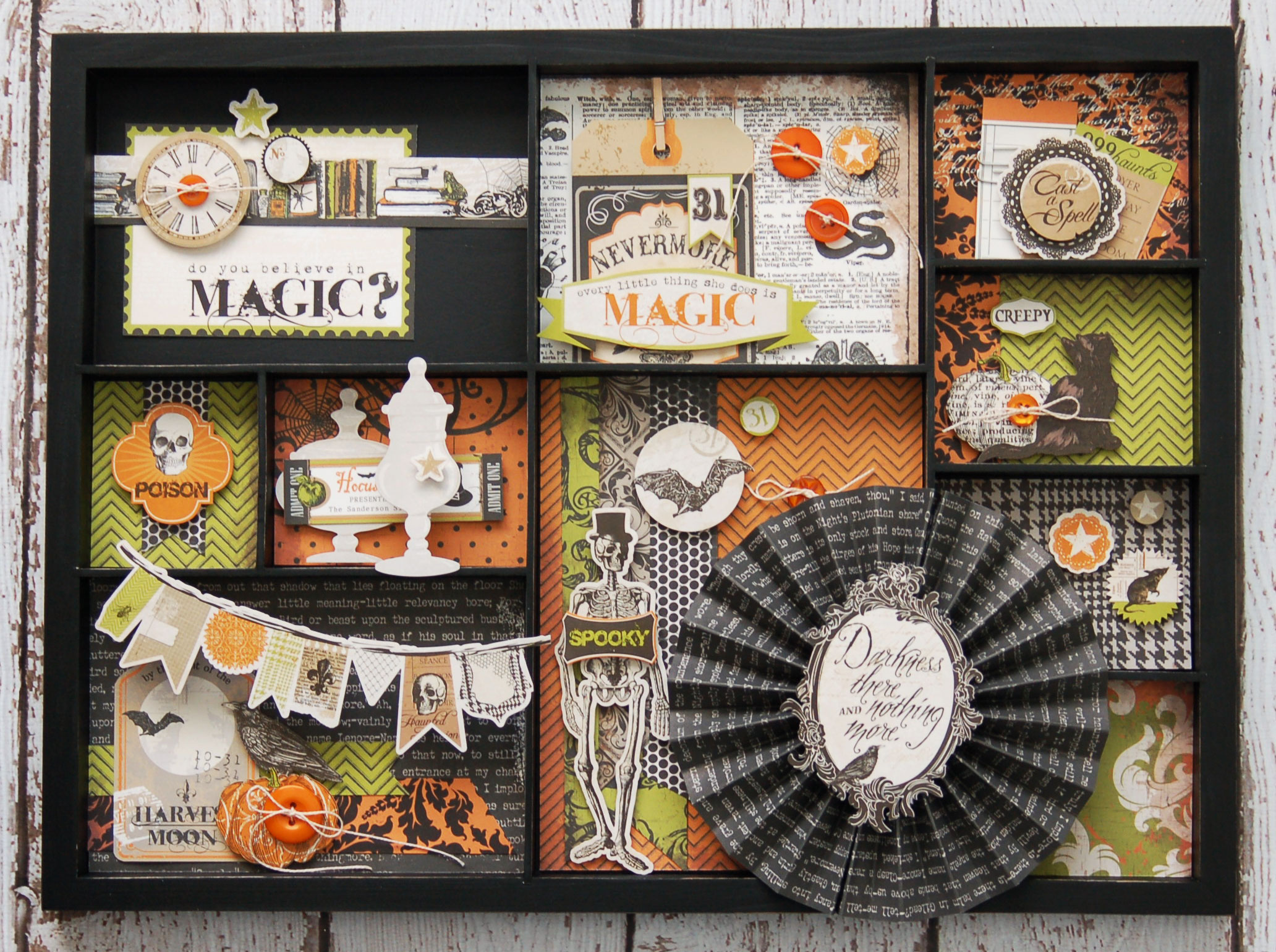 Here's another close up of some of the details.  Lovin' this!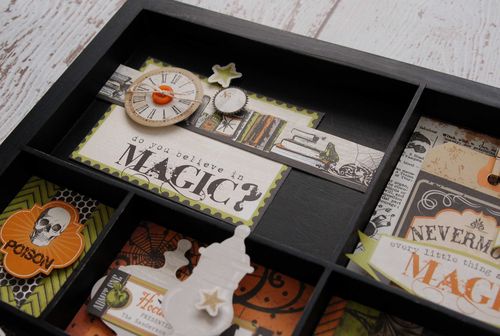 Need to make one of these to decorate with. Would look awesome on a mantel with some ravens and spooky spiderwebs.
Have Fun!
Scrapbooking Daily team.