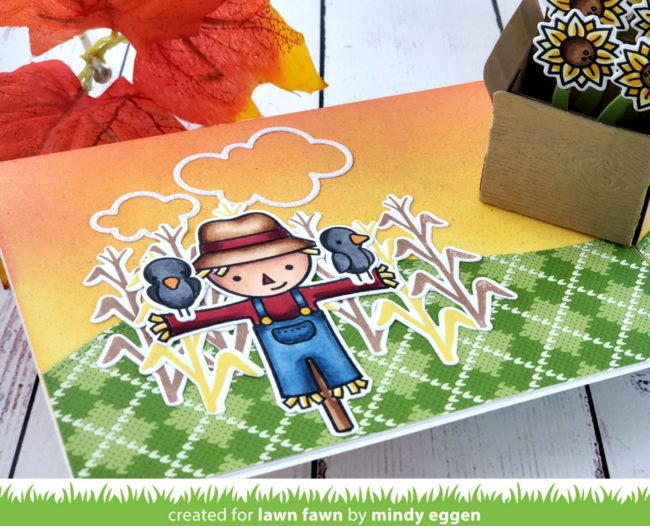 Lawn Fawn Pop-Up Card for Fall
This new pop-up card from Lawn Fawn is just adorable. It would be a great birthday card for any October or November birthdays. I love the fall colors and the cute scarecrow with all the sunflowers and pumpkins.
The way the box pops out of the middle is very unexpected and makes a fun surprise for any one who opens it. Just too cute!
Watch the video tutorial below to see how this comes together.
Close up pictures are below the video so you can see some of the details.
Have fun!
Here's a  close up of the barnyard side of the card.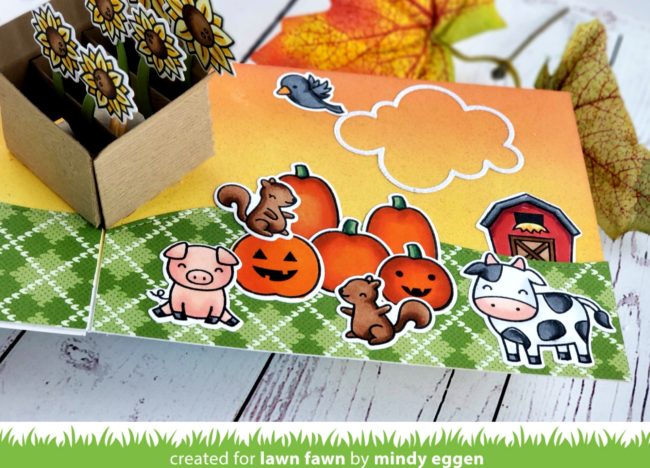 Here's a peek at the entire card itself so you can see where the placements are for all the elements.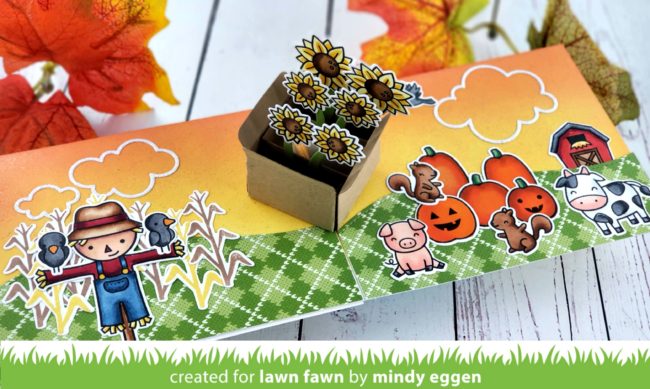 Here's a look from the top down so you can see how the sunflowers are placed inside the box.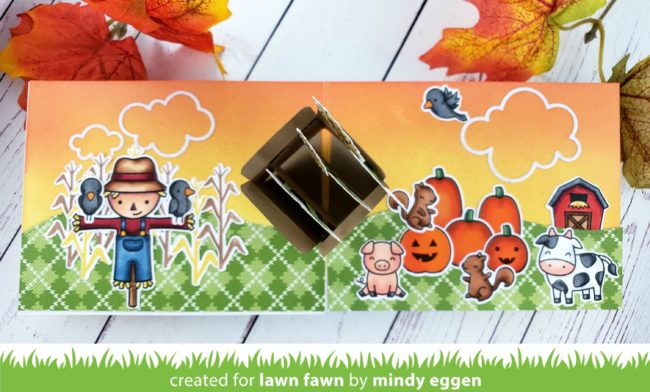 Hope you enjoy this card tutorial from Lawn Fawn and Mindy Eggen.
I know I did!
Kathy from Scrapbooking Daily