Get ready to put all those Disney memories down on paper.
Follow along and grab some new ideas as you are taken step-by-step in making a one-of-a-kind album.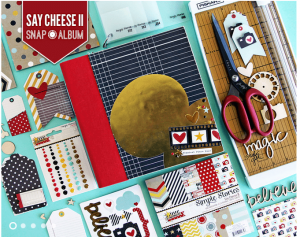 In this free class you will get 7 lessons.
Decorate your cover
Embellish the intro page
Start using the Snap album 2×2 pocket pages
Create some "hidden photo" sections to add a little fun to your pages
Make different sized pockets
Make some flip pages in your album
And finally, make mini-layouts within your scrap pages.
Go here and attend this free class by Scrapbook.com
It should be a lot of fun. And it's free! What more could you ask for ?
Happy Scrapping!
Team Scrapbooking Daily
Photo source: Scrapbook
Resource: Scrapbook