Make these cute candy corn embellishments for your scrapbook pages.
Use your punches and a sharp scissors to make these. Aren't they cute. And so easy to make.
When you go look at the process, you have to click through the photos to see how to make these. click on the little arrows on either side of the photos to walk through the step by step directions.
I know, it was confusing to me too.
See the simple process here: Click here!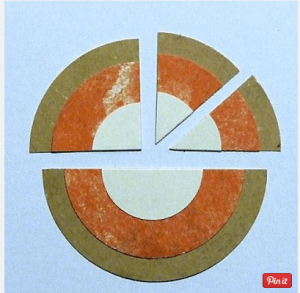 Happy Halloween!
Team Scrapbooking Daily
Resource: Scrapbooking.about.com
Photo Source: Scrapbooking.about.com