For a fraction of the cost, you can create one-of-a-kind magnets.
Here's another great gift idea for you.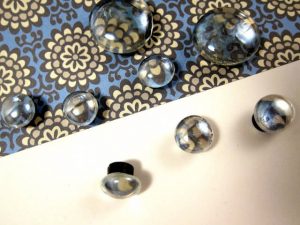 Using the materials you have on hand, plus a few things you may need to pick, you can crate custom marble magnets.
Make them to match your decor. Do fun kitchen ones, or something more elegant for the office, or kid themed for holding their artwork on the frig.
Whatever you decide, these are uber easy to do and best of all, look great!
Grab the papers, scissors, magnets, glue and get get going on making these. Pop in as a little something extra. You can't go wrong with these.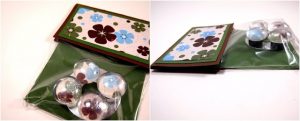 Isn't the packaging cute!
Have fun!
Happy Scrapping!
Team Scrapbooking Daily
Photo Source: Madigan made
Resource:Madigan made
Go here for a full list of materials and the directions and lots more photos 🙂 Click here!