For all us Disney fans out there, here's another awesome scrap layout.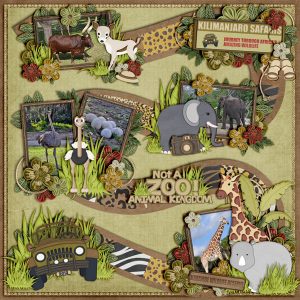 Loaded with punched animals and a fun Safari ride through Animal Kingdom, this page layout is very interactive.
You just have to follow the road and see where it leads. Too fun!
Pop on over and check out more Disney scrap layouts. Go here.
Click here to see more awesome scrap layouts!
It's Disney Mania over there.
Don't forget to put your ears on before you head over. Wouldn't want to go under dressed now.
Happy Scrapping!
Team Scrapbooking Daily
Photo and resources: Mouse Scrappers