Don't be afraid to try this layout for Halloween.
Check your stash and make sure you have enough Halloween colors to get started on these two-page layouts.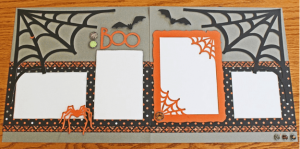 The standard orange, black, gray, and yellow colors along with a Cricut cartridge from Close To My Heart makes for some devilishly cute pages.
You could add some bling with glitter spiders and cob webs. Just dab on some glue and sprinkle away. A nice purple would really make the page pop.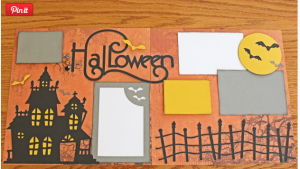 Add some ghost stickers behind the house and maybe a witch on her broomstick too.
Take these ideas and expand on them for your own pages. It's nice to have a jumping off point.
For more pictures and the full directions for these layouts, go here. Click here.
Happy Scrapping!
Team Scrapbooking Daily
Photo Source: Dana kessler
Resource: Dana Kessler