Make this soft and feminine layout using ready-made embellishments
The great thing about this layout is the number of scrap pieces of paper you can use to create a neat collage of color.
Pick out your photos and mimic the color scheme in them.
Then, go buy some embellishments in coordination colors to add texture and fun.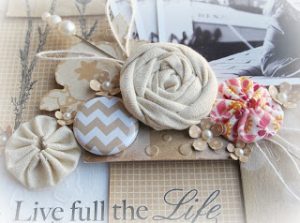 Add a few more goodies….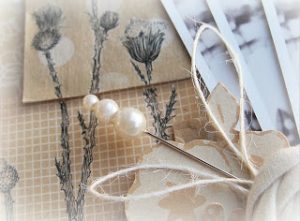 And a close up of some of the squares.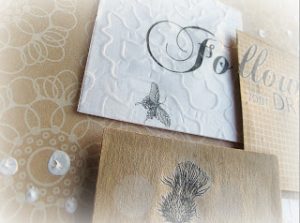 Check out the entire process here!
You can see how the paper was embossed before the lettering was added. Very Nice.
So, paw through your stash and have fun!
Happy Scrapping!
Team Scrapbooking Daily