I have a teeny, weeny obsession right now with Traveler's Notebooks.
BTW, they make AMAZING scrapbooks.
Also called Midori Journals, most are a simple leather cover with a band inside that lets you slip blank notebook in and out. The Standard Notebook about the size of half a sheet of 8.5″ x11″ paper (actual size is 12cm by 22cm), and they started life with a still-going cult following in Japan.
My first intro to all things Traveler Notebook was in a coffee shop when I saw this woman doodling in a perfectly-sized, buttery-smooth, leather-bound "book"…
… at least that's what I thought it was.
Being the extrovert that I am, I immediately went over to find out what new bit of magic this gal had in her hands.
And my scrapbooking spidey-sense started tingling!
Mini albums are one of my true loves in scrapbooking and a traveler's notebook scrapbook album make PERFECT sense! 
The size is great! The inserts are changeable. And I can have an actual notebook alongside my album, ideal for integrating a little piece of scrapbooking into your everyday life.
Below I've gathered a bundle of scrapbook traveler's notebook inspiration photos. Here's hoping that you catch the "I-need-to-make-that" bug too!
Traveler's Notebook Scrapbook Idea #1
This spread features Petite Print papers from DoodleBug (who I also love) and would be great for any elegant occasion.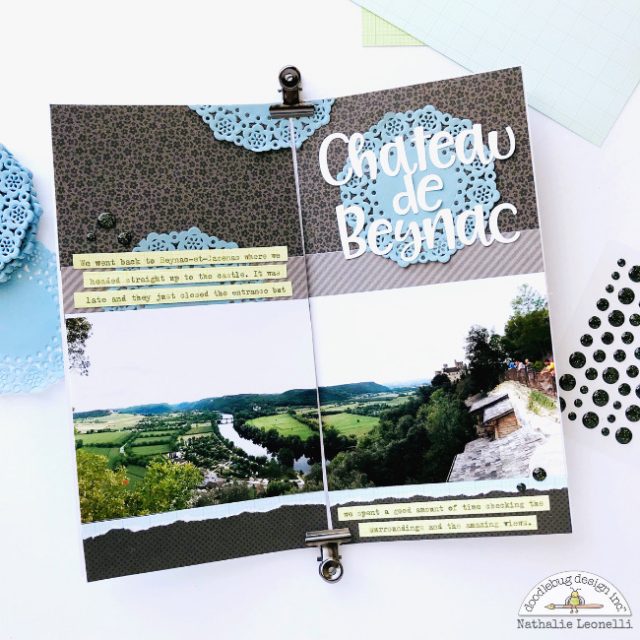 (Photo Credit: DoodleBugDesigns)
Traveler's Notebook Scrapbook Idea #2
This is a super fun and easy way to integrate scrapbooking with journaling, which you can do after you get home from a trip, while you're on vay-cay, or just as part of your daily journaling habit.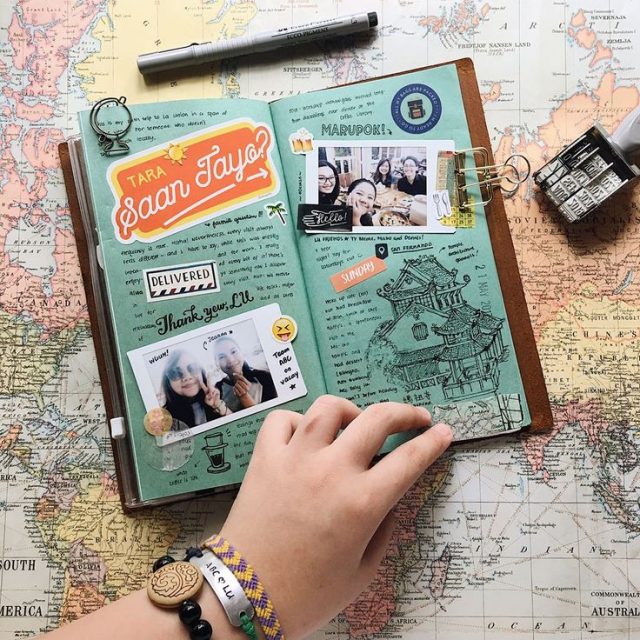 (Photo Credit: FashionHold.info)
Traveler's Notebook Scrapbook Ideas #3
These next spreads have a more traditional scrapbook "feel" to it while still integrating little touches like handwriting. It's also a great way to use up paper scraps or those extra embellishments that need to find a home.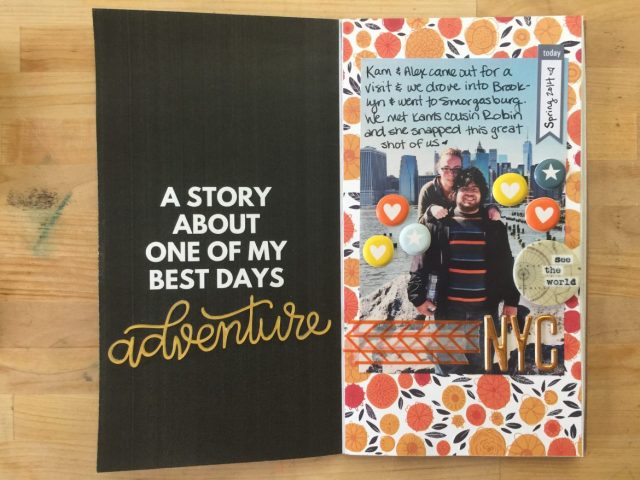 (Photo Credit: Rukristin.com)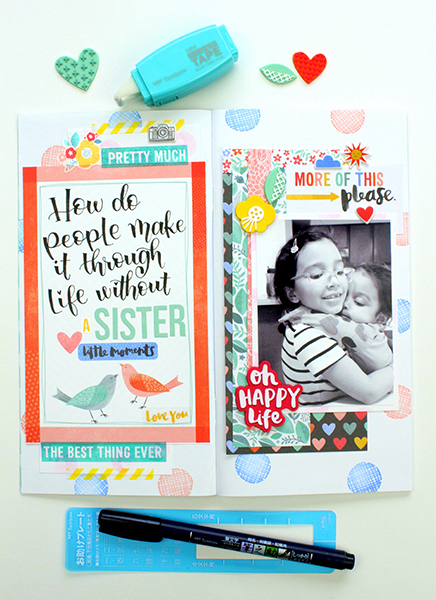 (Photo Credit: TombowUSA.com)
Traveler's Notebook Scrapbook Ideas #4
Keep it simple! One of the great things about scrapbooking in a Traveler's Notebook is that you have a small page to work so it's quick, fun, and looks great with a minimalist design.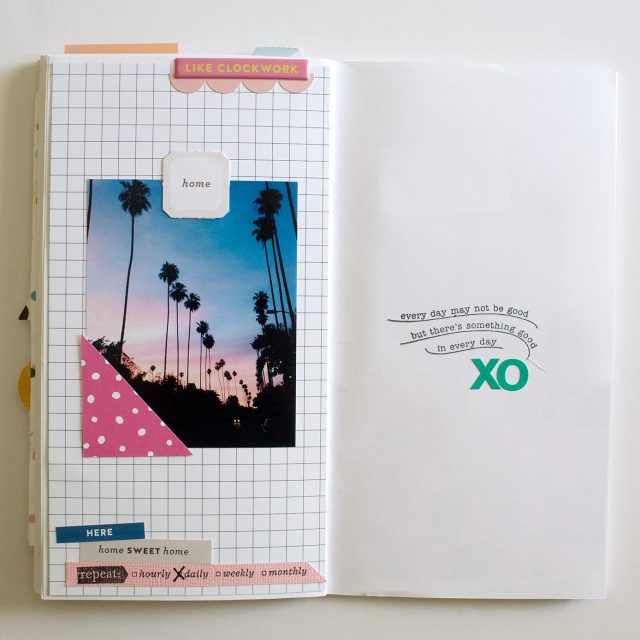 (Photo Credit: StudioCalico)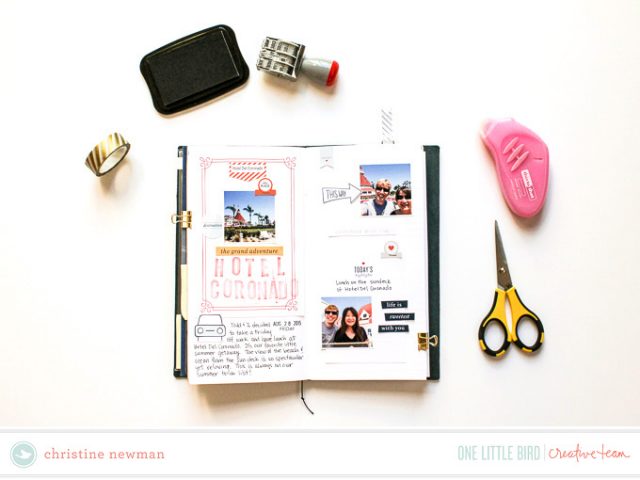 (Photo Credit: OneLittleBirdDesigns)
Do you have other mini-album formats that you love? Pop onto our Scrapbooking Daily Facebook Group and share with us!