Get ready to dive into your red, white, and blue paper stash with these beautiful handmade, stamped card ideas for 4th of July…
But first!
… indulge me in a little Forth to July humor (in honor of my father-in-law, who is 99 years old, fought in WWII, and is a lover of all the bad jokes ever written…)
What was the most popular dance in 1776? Indepen-dance. 
What did one flag say to the other flag? Nothing. It just waved.
And lastly… Did you hear the one about the Liberty Bell? (Yeah, it cracked me up, too!) 
Okay… now that I got that out of my system 😀 Let's start making cards!
(Oh yeah! And don't forget to download your FREE digi-stamps below…)
Here are 7 beautiful inspirations for your 4th of July celebration, PLUS a FREE sentiment download so you can start craft right away! 
_____________________________
Seven Card Idea Inspirations for Independence Day
_____________________________
Card 1 – Red, White & Shaker Card
This Shaker-style card from Queen & Co. is sooo pretty! (Plus, I've got some washi-tape that will be perfect for replicating that background!)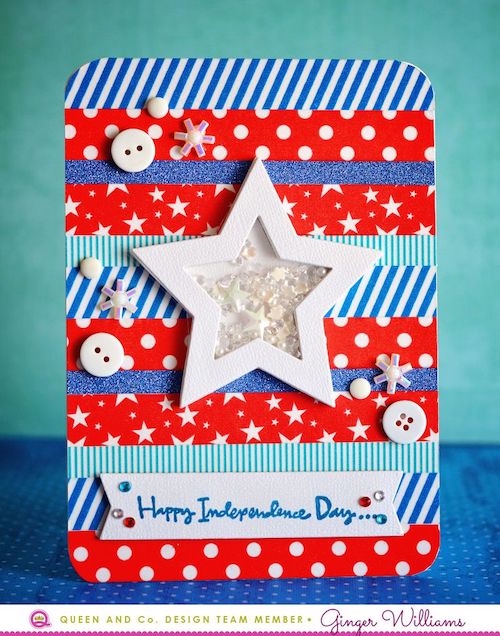 _____________________________
Card 2 – Americana
I'm a sucker for anything with a sepia-toned, Americana feel 🙂 Plus: The star-flag combo, buttons, and twine makes this card look extra-special.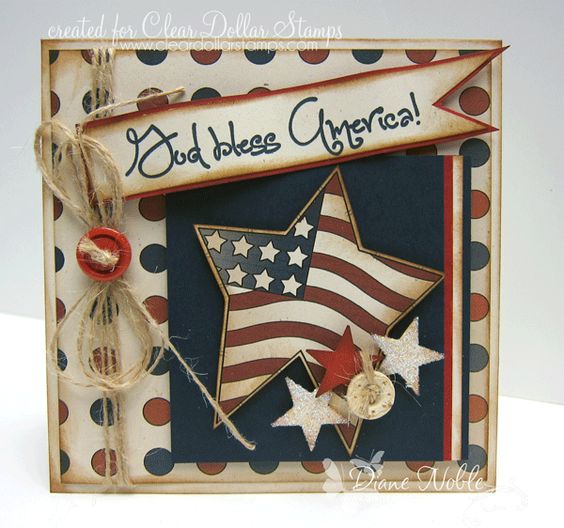 _____________________________
Card 3 – Picnic or BBQ Ready
Looking for an idea for invites? Maybe for your BBQ, picnic or pool party? Who wouldn't love getting this beauty in the mail? (I was sold once I saw the mason jar stamp 🙂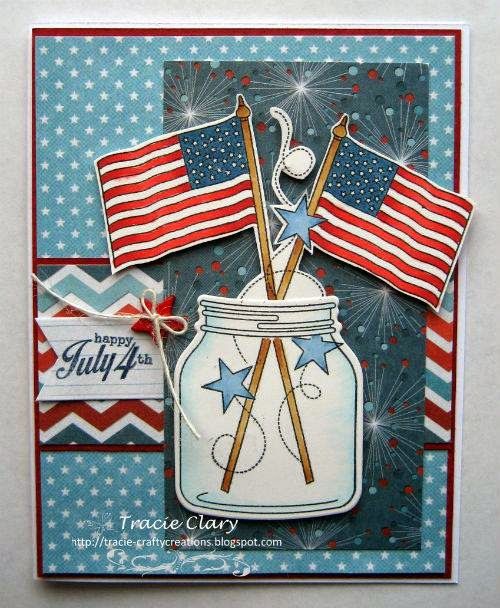 _____________________________
Card 4 – All About the Paper
Have a 'Merica themed paper you love? Then show it off with a layout that celebrates the paper! (And America, of course 🙂 The adorable little pinwheel is an extra fun bonus. I found easy instructions on how to make a paper pinwheel here.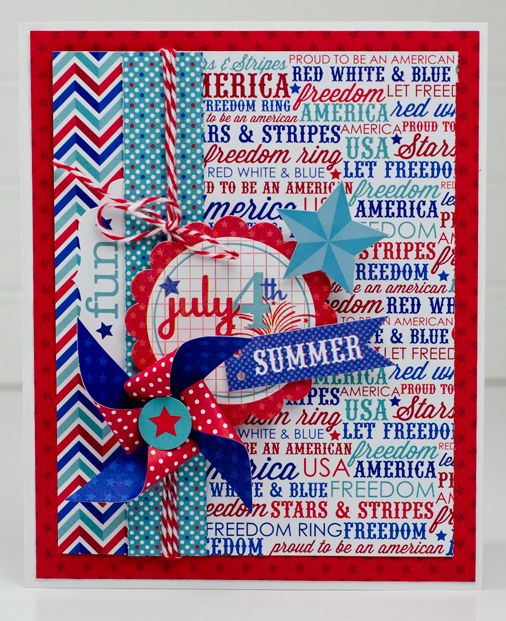 _____________________________
Card 5 – Keep it Simply Red, White, and Blue
You don't need anything special to make this card! Just some basic paper colors, with maybe a little embossed white paper, glitter and ribbon to make it all come to life!
Oh, and don't forget to grab your FREE SENTIMENT DOWNLOAD (which really makes this a quick and easy card to inspire your next craft-room creation!)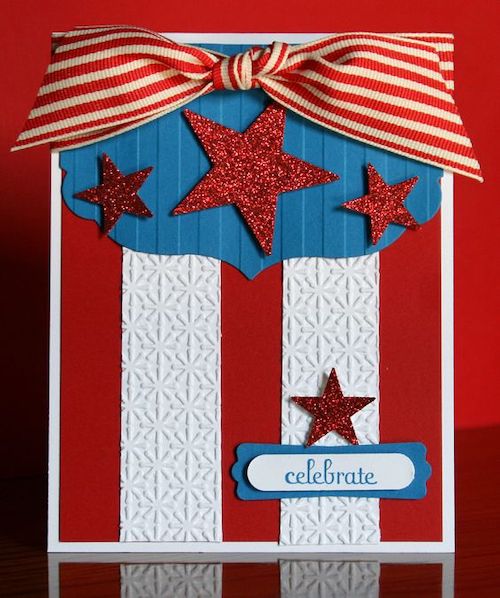 _____________________________
Card 6 – More Pinwheels!
If you have a stamp featuring a little girl or boy, then you've got everything you need to make a replica of this card! (Don't forget your quickie instructions on how to make a paper pinwheel.)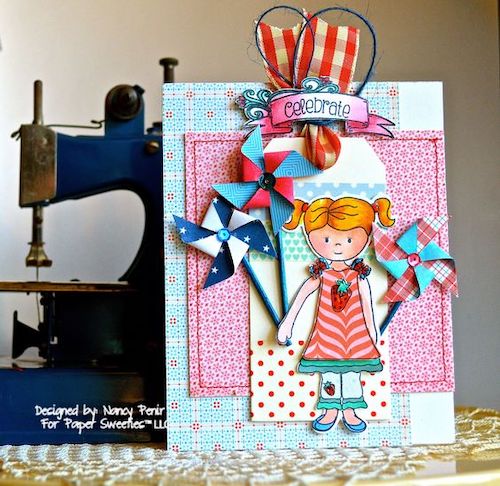 _____________________________
Card 7 – Celebrate Those Who Serve!
Take a moment this year to create a card that celebrates those who serve! Whether you know someone on active duty or retired, it's a special way to show them you care. ❤️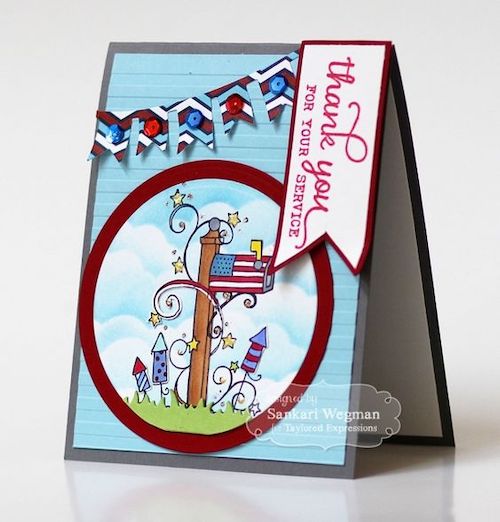 And don't forget to grab your FREE digi-stamp sentiments HERE– and let the card making begin!
Until next week, happy scrapping & card making! 
❤️ Love, glitter, and washi tape,
Kathy
(The crazy lady behind Scrapbooking Daily)
PS. Have you heard about the digi-stamp group we've started called Mad Stamper Society???
We're running a great discount this month, so be sure to check it out here!
https://madstampersociety.com/vsl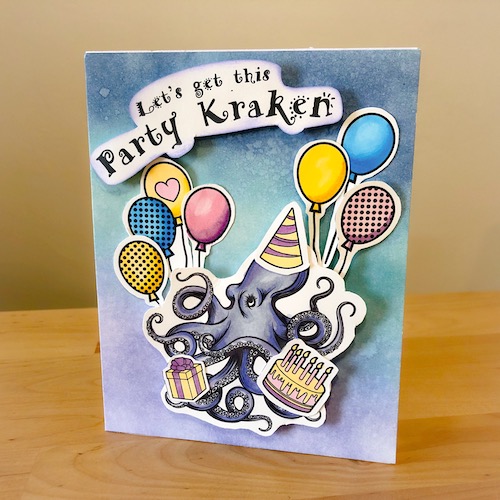 (… make sure you don't miss the next card we have going!)