Get those scrap papers lined up like ducks!
We all have them. Bins of scrap paper. Some bins are bigger than others. When it gets to be dumpster sized, something probably needs to be done besides rolling it out to the corner 🙂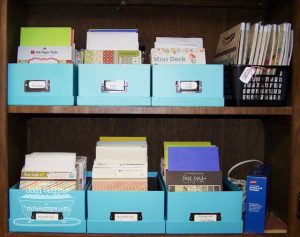 Using inexpensive photo storage boxes (you can get this on the cheap when they go on sale) and large envelopes, scrap paper is sorted by color or company and stored with the colors facing out.
If you have lots of scraps, take a weekend and organize them. You'll be able to find them faster and start using some of them in all the awesome projects we know you are doing.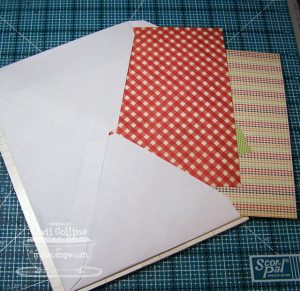 No half finished pages now….
Happy Organizing!
Team Scrapbooking Daily
Photo source:Stamping a latte
Resource: Stamping a latte