Stamps and Tim Holtz Products are Awesome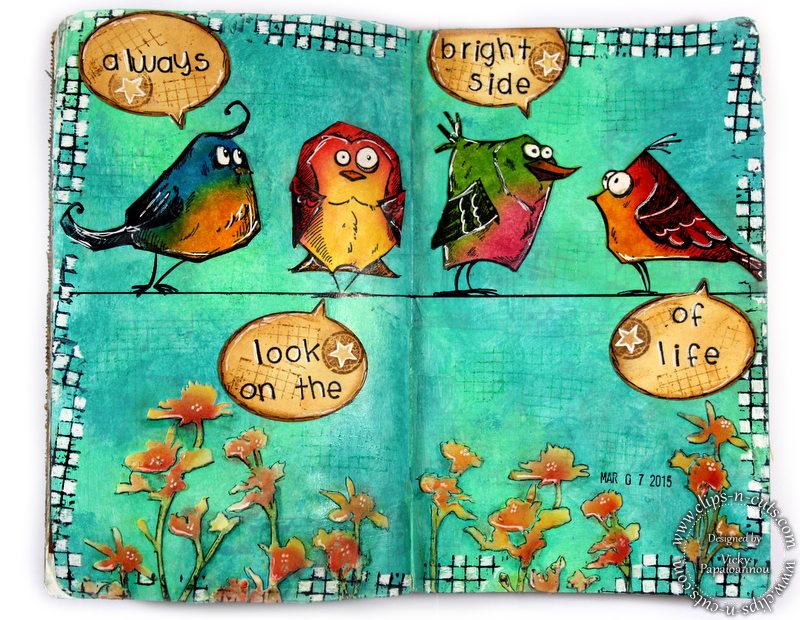 Just looking at this journal makes us smile. The bird stamps are fun and funky. The word bubbles are cute too. You could easily add photos to the 'clothesline" and make fun captions to go along with.
Love the colors and, according to the author, it just took her seconds to color each one.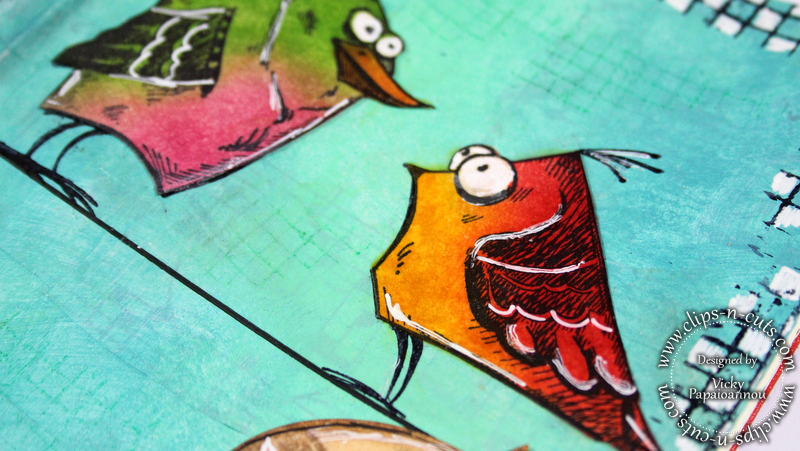 Here are her tips on the flowers at the bottom of the pages:
The flowers at the bottom of the page where stencils with embossing paste and they add so much texture on the pages! And you will see how easy it is to color them after the embossing paste is dry.
Happy scrapping!
Team Scrapbooking Daily
Photo source:Clips n cuts
Video source:Clips n cuts
Article source:Clips n cuts