Add dimension to your scrapbook pages with pockets.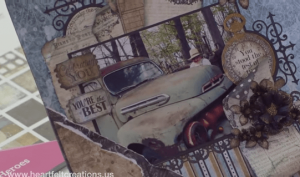 Using easy techniques and beautiful papers, you can lure people into your pages by giving them things to do. Pockets can hold photos, memorabilia and other fun items that begged to be pulled out and looked at.
Add a little journaling to the mix and you have some very interactive pages.
Grab some ideas from this video and start adding them to your next project.
Happy Scrapping!
Team Scrapbooking Daily
source: heartfeltcreations.us