Video demonstrating three Die Cut Machines: you choose.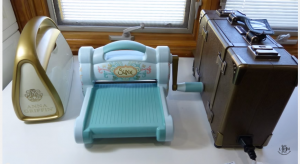 Not sure which of these Die Cut Machines you want? Have one but want another?
Take a look at how these three:Â Big Shot, Cuttlebug and Vagabond work and if you want one, two or all three.
Choices, choices…..
Watch the video below:
Happy scrapping!
Team Scrapbooking Daily