Stamping and colored pencils go very well together.
Take a look at this stamped image.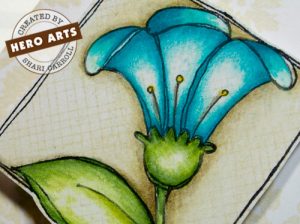 It has been colored in with pencils. Take a moment and watch this video that teaches some easy ways to add beautiful artistic color to your pages.
All handmade by you. Using colors that completment your paper and photos. And everyone will marvel at your abilities. Just don't tell them how easy it was. Â Never, ever tell.
You will need to get quality colored pencils. the cheap ones just don't have the richness of color or the ability to blend like the quality ones. They do last a long time and you won't be buying new ones for a while. don't spend money on cheap here. Get really good ones.
Prismacolor is a great brand and the color selection is awesome.
Check them out here! click here.
Happy coloring!
Team Scrapbooking Daily
Photo source: Shari-Design, Hero Arts