Use Photo booth pics and washi tape for a unique journal.
This journal gives you a great reason to head to your nearest photo booth and start posing!
Grab up all those cute photo strips and make this journal.
Here are the materials you need to get started: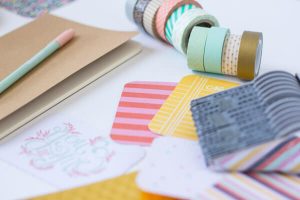 Materials
blank journals

photostrips

washi tape

double stick tape

paper scraps and various stickers or stamps

pen
Basically, it goes like this: choose a scrap of paper for a background and use double-stick tape to affix it to the page. Use washi tape to affix a photostrip on the top of it. Embellish with a couple of stamps or stickers, and then write the date and place where you took the photos.
It's that simple. Go here to see all the photos and construction details. Click here!
Too cute for words.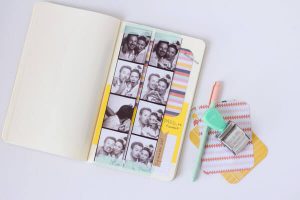 Happy Scrapping!
Team Scrapbooking Daily
Resource:Lovelyindeed
Photo source: Lovelyindeed