Lawn Fawn Woodland die cuts make the cutest gift card pockets ever!
They are so cute, you'll want to buy gift cards just so you can make these. They also work with small candy bars as well ( chocolate is always appreciated).
These cute woodland critters from Lawn Fawn can't wait to give you hug! This set of dies contains everything you need to create a fox, owl, deer, raccoon, squirrel, and chipmunk. These critters have arms/wings to "hug" a piece of candy or other small surprise. Have fun mixing and matching colors to create different looks!
Here's some fun ideas using this great die cut set: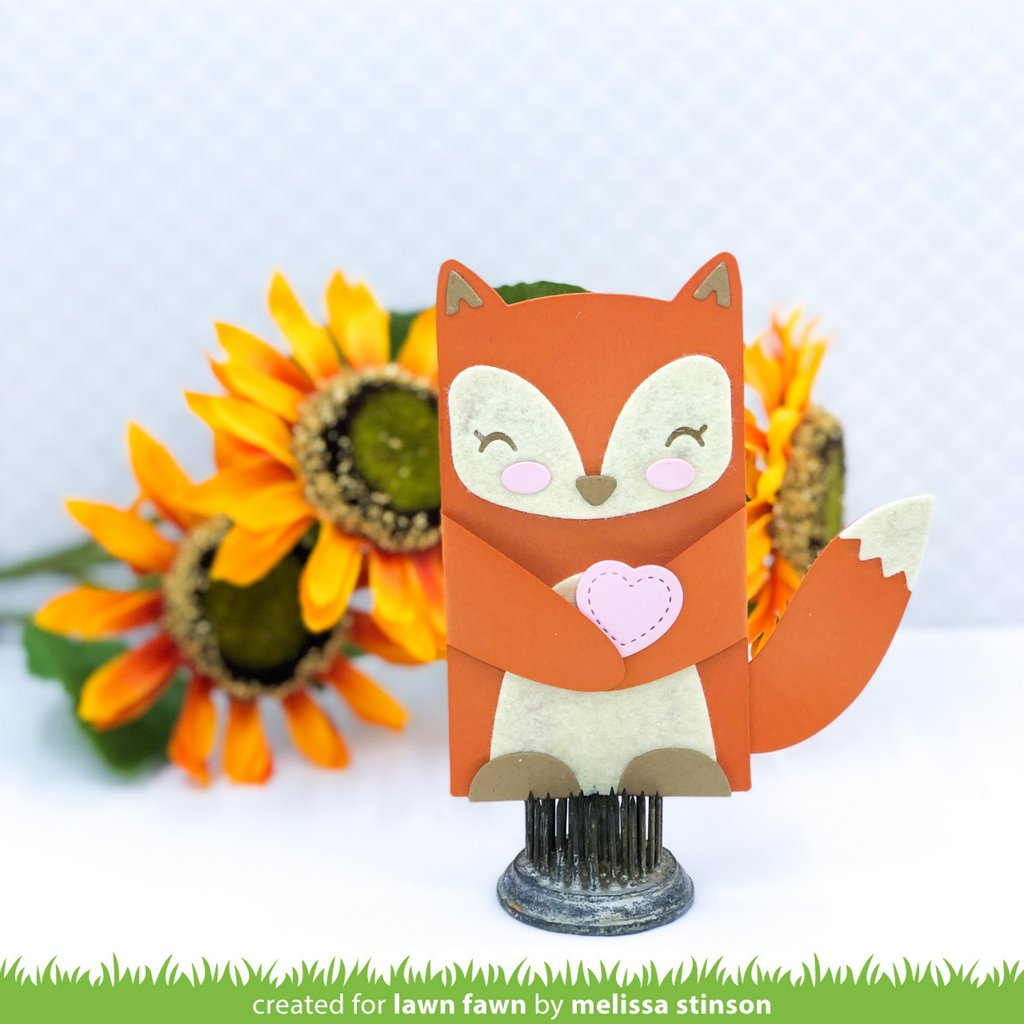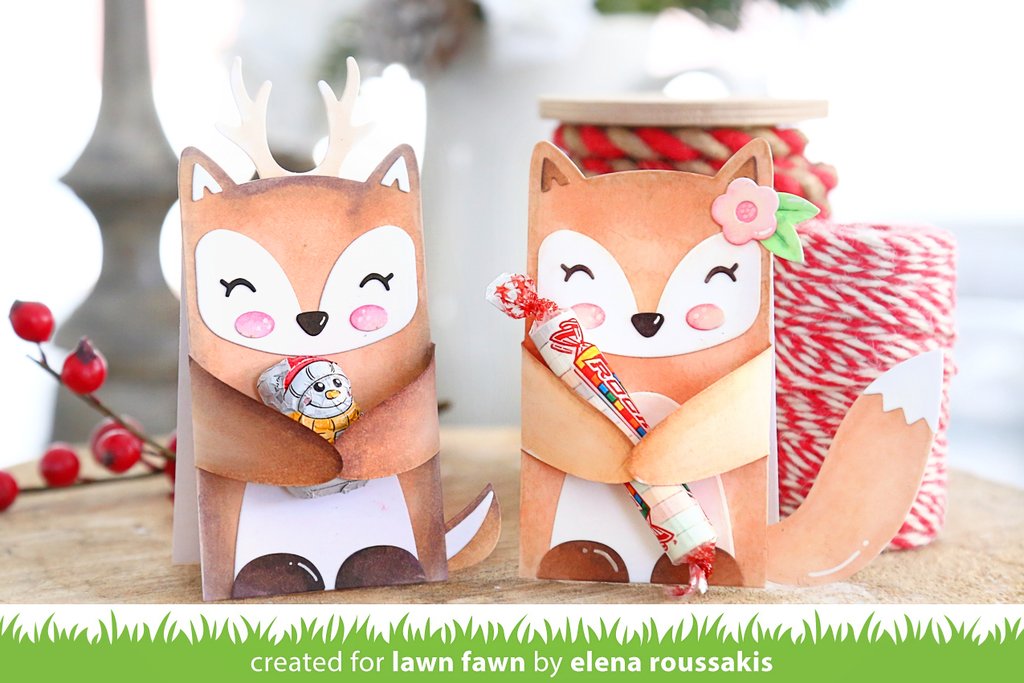 Here's a really cute card made with them too. You could add on Santa hats for them to wear.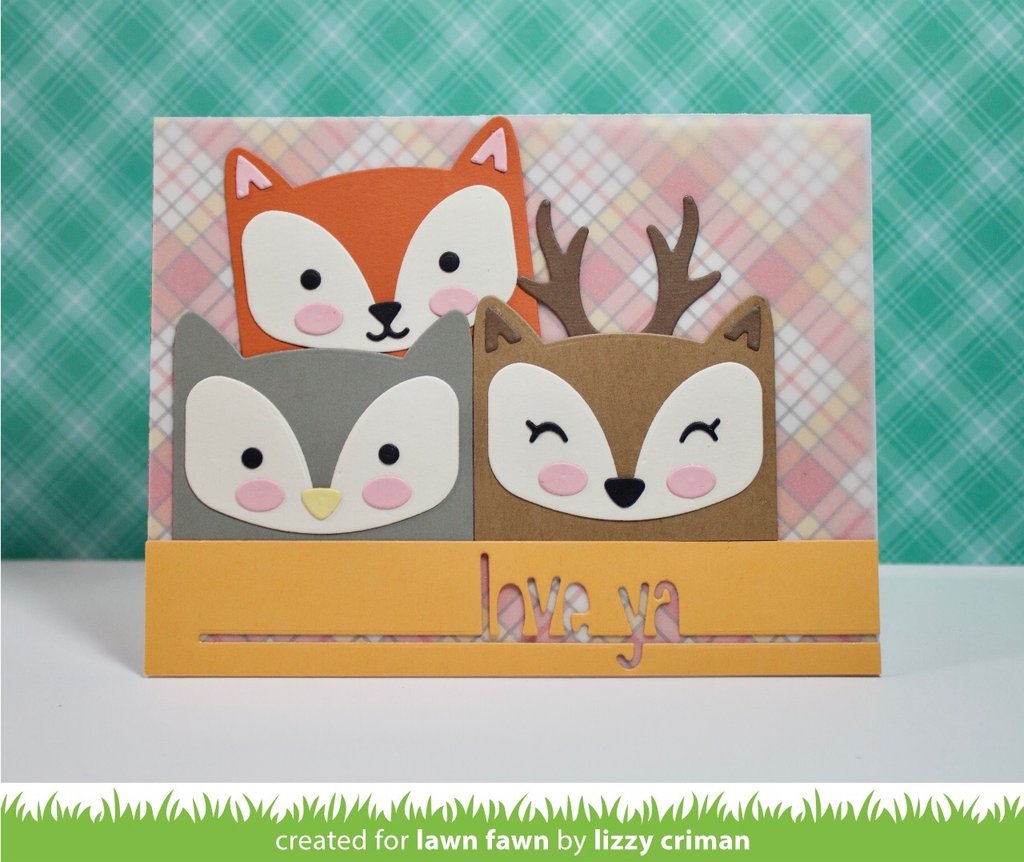 Wouldn't these be cute peaking from the bottom of a scrap page too!
Have fun with this fun die cut set.
Grab your own here on our store.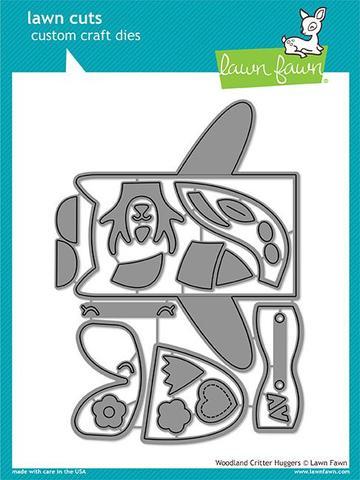 Thanks for supporting us! We really appreciate it.
Scrapbooking Daily Team